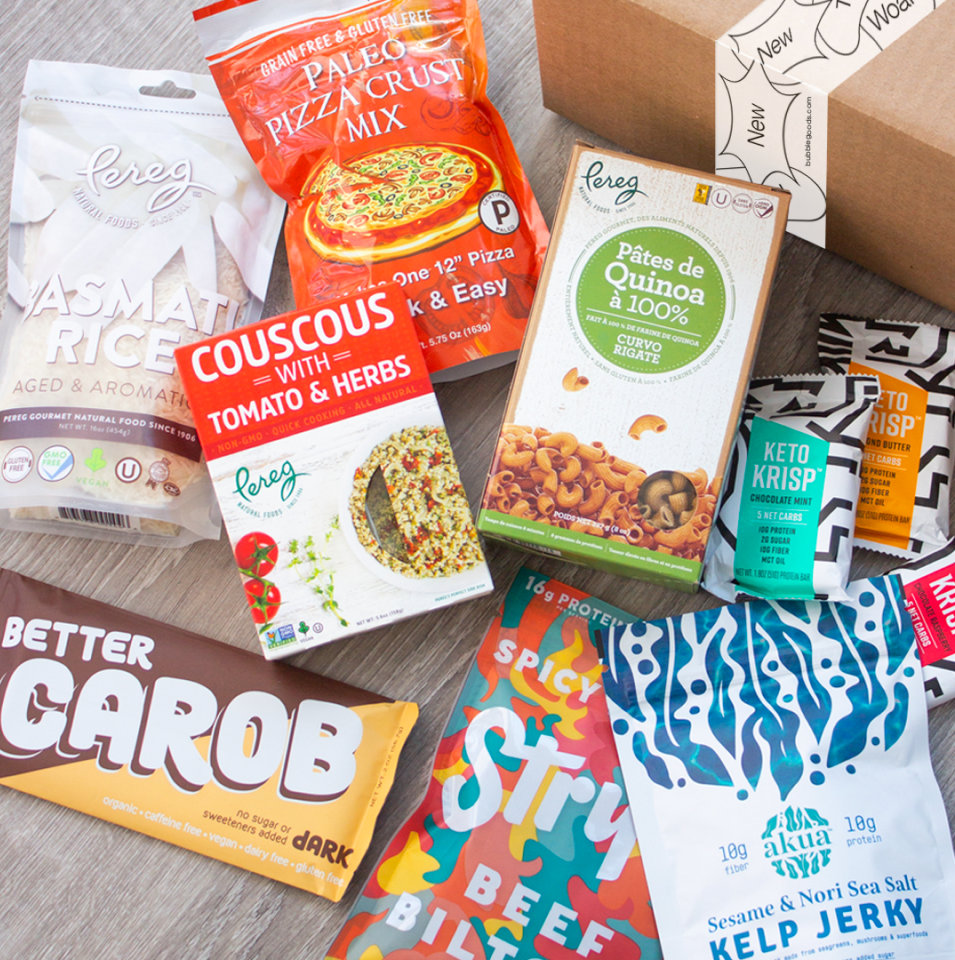 About Us
The MOST transparent marketplace...
BUBBLE is on a mission to redefine the food system as we know it.

Sorry to burst your BUBBLE...
But today's food system is loaded with refined sugars, dyes, gums, and preservatives-- a function of mass distribution that have made products cheap and unhealthy. BUBBLE believes that the future of food is built from a community of independant makers who make real food.

The BUBBLE Stamp of Approval
Each product goes through the BUBBLE Approval Process-- the most strict set of standards in the food industry. In our mission to change the conventions of a stale(pun intended) food system, we work with top nutritionists, chefs, Eastern and Western practicing doctors to vet each and every product before granting a stamp.
1. Ingredients
We look at the labels so you don't have to. At a high level, BUBBLE Approved goods are composed of whole fruits, grains, vegetables, and some natural sweeteners such as whole fruit juices, honey, maple or coconut sugar. However, products that contain refined or artificial sweeteners, preservatives, fillers, gums, artificial dyes, trans fats, growth hormones, stabilizers, artificial fungicides or hydrogenated oils will NOT be BUBBLE Approved.
2. Taste Tested
It's a tough job, but someone has to do it! BUBBLE Approved goods are not only good for you, they are also taste tested by BUBBLE's team and community of experts to ensure that they are delicious and tasty. Just because it's healthy, doesn't mean it has to taste like cardboard ;)
3. Innovative Category Leaders
We look for game changers - products that are best in class and reflect BUBBLE's beliefs for transparency and a new food system.
4. Sourced and Produced Responsibly
The BUBBLE team prides themselves on meticulous sourcing and vetting standards to bring customers only the very best products. A thorough background check that each food maker is food safe certified and practicing ethical and sustainable sourcing to create their products is verified.
Frequently Asked Questions!
Have more questions about BUBBLE? Check the full list here.
Why the name BUBBLE?
When thinking about what to name our company, we started by describing the company we set out to build. Our conversation went something like this... "We are building our own space in the health food system that is transparent — clean ingredients, passionate food makers, sourced responsibly; curated — for customers to easily navigate; yet protected — from the stale influences of the old food system.....like a bubble." ...BUBBLE it is!
Where do orders ship from?
Orders are shipped by the brands on BUBBLE to ensure the freshest, and most direct supply from maker to customer :)
Does BUBBLE ship nationally?
Yes! From day 1 we have been shipping nationally as part of our mission to make the best foods from across the country available to you! BUBBLE ships everywhere in the Continental US.
What kinds of products are denied BUBBLE Approval?
Beyond our intense vetting of ingredients, BUBBLE also looks for proper food production standards, great taste, and even takes into account category, packaging and language. For example, we have denied products in the past with the word "skinny" on the packaging as we do not believe that "skinny" constitutes a marker of health and wellness.